Third post, but I'd like to consider it my first. To start light, let me talk about QUEER as FOLK.


Queer as Folk follows the lives of five gay men in Pittsburgh. With Debbie, Michael's proud mother, Lindsay and Melanie the lesbian couple, who had a son 'fathered' by Brian, and later in the series, a daughter fathered by Michael.

Let me introduce, Emmet and Ted.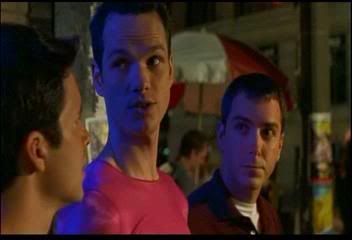 Emmet is the Queer Guy, he's the only one who is obvious, just by looking at him, you'll be sure he's gay. Ted is an accountant, he acts straight when at work. The oldest of the group, he tends to be insecure of his age and his appearance. In the first season, Ted has a secret crush on Michael.

And here is Michael, my favorite character.
He just seems so nice, but he's not my type. His mom is so proud of having a gay son, and a gay brother who is POSITIVE. Michael also acts straight at work, because in his work place, queers are laughed at. Michael is Brian's best friend, but he has been in love with Brian for God knows how long.

Justin, is a 17 y/o gay guy who had the misfortune of falling in love with Brian.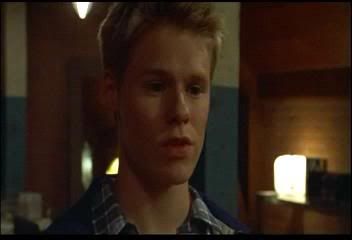 He is an artist and when he wants something, he does everything to get it. His mother tries to understand him, but his father just couldn't. He was kicked out of their house for being gay.

Meet Brian.
Mr. Gorgeous, on top of the food chain, gets to do whoever he wants. Does not believe in love, and hates straight people. He seems not to care about anyone, but when his friends get into trouble, he finds a way to help them. His family doesn't know he's gay.

And here, is Justin's first time, on the first episode of the first season.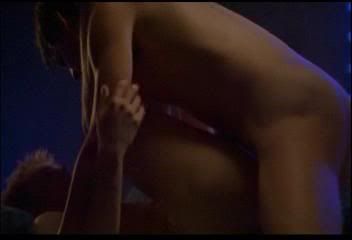 Queer as Folk, is not only entertaining it is informative, aside from depicting a drama full of sex, drugs, adventure, friendship and love, it also explores gay political and health issues. IN five seasons, the characters go through so many things, meet different people, lose some loved ones and search for happiness.

I've laughed and cried with the characters, and I've learned some new things, I can even relate on some issues they went through. All in all, QUEER as FOLK is worth every centavo, not that I spent much, I only bought a pirated copy.
Labels: queer as folk